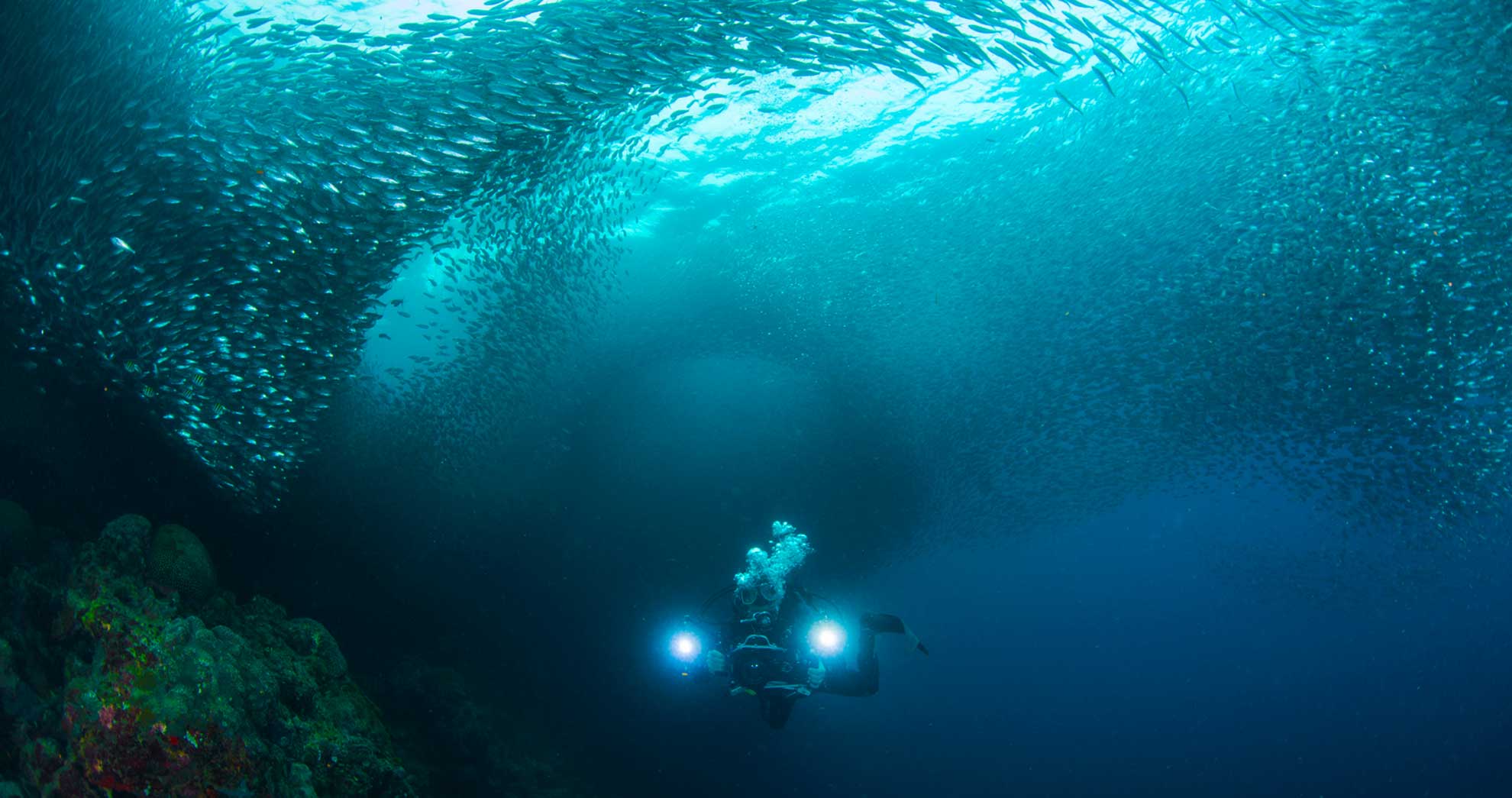 Since a decade we are filming the underwater world and its inhabitants in the worlds ocean.
Thousands of hours underwater footage have accumulated over the years, from this wealth of underwater video clips we produce our relaxing underwater films.
These underwater movies will relax our audience and show the beauty of the sea and the underwater marine life. Klemens Gann and Dirk Specht film the underwater world with professional underwater video camera systems including Sony cameras and underwater video lights from Big Blue in High Definition and 4K Ultra HD. We are pleased to welcome Tom Scholtes as a freelance underwater camera man in our team. Tom provides us with fantastic film material in 4K resolution of big fish like the blue sharks of the Azores, humpback whales and Orcas from Norway.
Our diving trips have taken us to the best dive sites in the world surrounded by blue oceans. On our underwater movies you will encounter playful dolphins, graceful manta rays, majestic sharks, breathtaking coral reefs and exotic marine life like the pygmy seahorse. Andrea Roth is editing our underwater video footage to breathtaking underwater films or relaxing entertainment.
Over the years we have had the pleasure to deliver our underwater video stock footage to many satisfied customers who use our underwater stock footage clips in their publications. National Geographic, The BBC and Discovery Channel used our underwater video footage of hunting pelagic thresher sharks for their documentaries.